Selloff in Canadian bank shares likely not over yet: Analyst
Investors are selling banks now anticipating impact of headwinds in 2023: Analyst Nigel D'Souza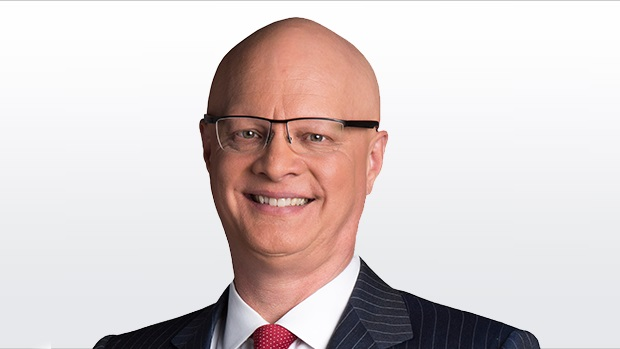 Shares of Canadian banks are likely to come under further pressure during the second half of this year, according to a veteran Bay Street analyst.
In a note to clients on Monday, Gabriel Dechaine said worries about inflation, a possible recession, and a stalled Canadian housing market will cause investors to sell the bank stocks from the substantially off-peak prices shareholders have already endured. Dechaine is with National Bank of Canada Financial Markets.
"Until recessionary concerns fade, inflation tempers and the housing market shows signs of a recovery, we believe the sector has more downside risk than upside risk," Dechaine said in his note.
He also characterized the stocks as "trading on fear," and said the historical pattern of bank stocks being strong second-half performers may not hold this year.
Dechaine said it is possible the banks will resume setting money aside to cover potentially bad loans. He said he's watching "stage two classifications," referring to a higher-risk loan category at the banks. A build-up of allowances for credit losses in the stage two category could put pressure on earnings per share growth, he said.
Shares of the big banks are down between 11.5 per cent and 16 per cent so far this year.
Dechaine said he currently favours shares of Canadian Imperial Bank of Commerce and Royal Bank of Canada.